Summerville, SC Homes for Sale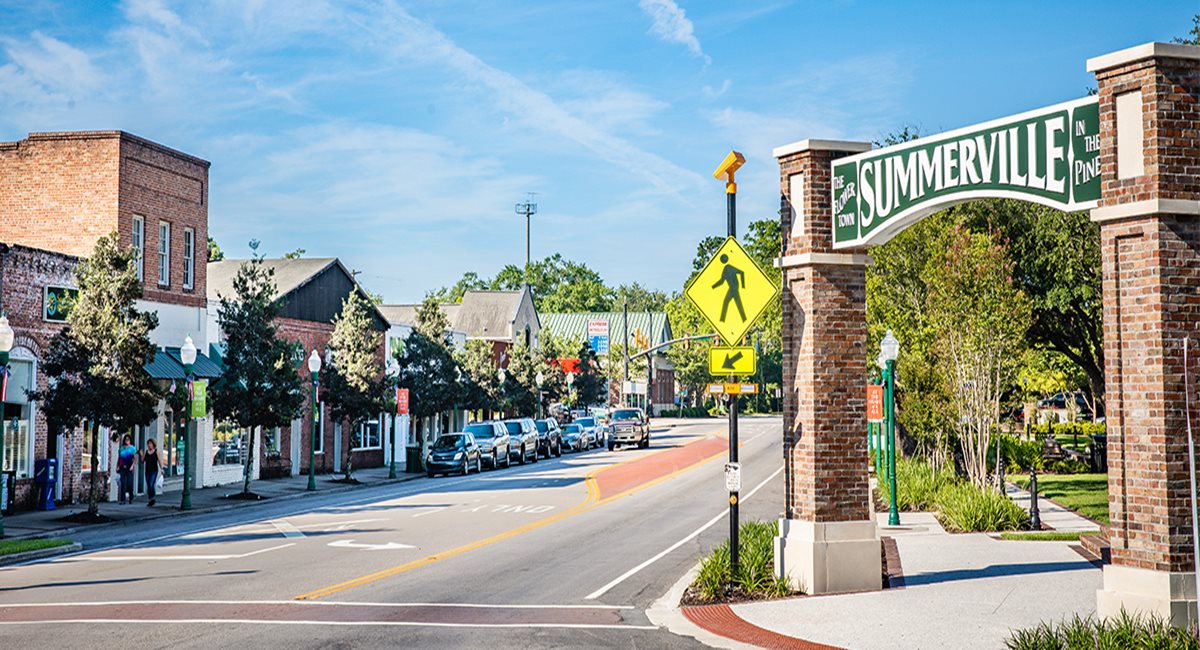 Summerville is the perfect town if you want to live in proximity to Charleston but not too close to the city. Situated about 25 miles northwest of downtown Charleston, Summerville has a much more rural, relaxed vibe than many suburbs closer to the city center. As you might guess, property prices are a lot less in Summerville.
It's not uncommon to find a gorgeous 2,000-square-foot home for $300,000 or less in Summerville. What tends to make Summerville so unique in real estate is that the lot sizes are quite substantial. That 2,000-square-foot home might be sitting on 7,500 or 9,000 square feet of land. If you have children, the size of the parcel means that they'll have plenty of room to run around and play in the backyard. Summerville is also close proximity to the local Volvo, Google, and Boeing campuses offering a quick commute while still remaining affordable.
Although Summerville might be further from the city, it still has some excellent dining options. If you're looking for authentic Southern fare, look no further than the Ice House, where they serve some of the best shrimp and grits, country-fried steak, and fried chicken around. Summerville also has Halls Chophouse, which serves world-class steaks and seafood if you want something fancier.
Summerville has some of the best schools in the Charleston area. Beech Hill elementary gets a 9/10 rating on Great Schools. Ashley Ridge High School receives 8/10. And Gregg Middle School gets a 7/10 rating. While those aren't the only three schools in Summerville, most of the others receive similar ratings. It shows you that no matter what age your child is, there's a quality education awaiting them in Summerville.
There's a lot to like about Summerville! If you want to be away from the downtown area but still a half-hour drive away, this is the area for you. There's low crime, excellent schools, fantastic food, and affordable housing. Check, check, check, and check! Speak with our Summerville real estate agents to find the right home for you!