Moncks Corner, SC Homes for Sale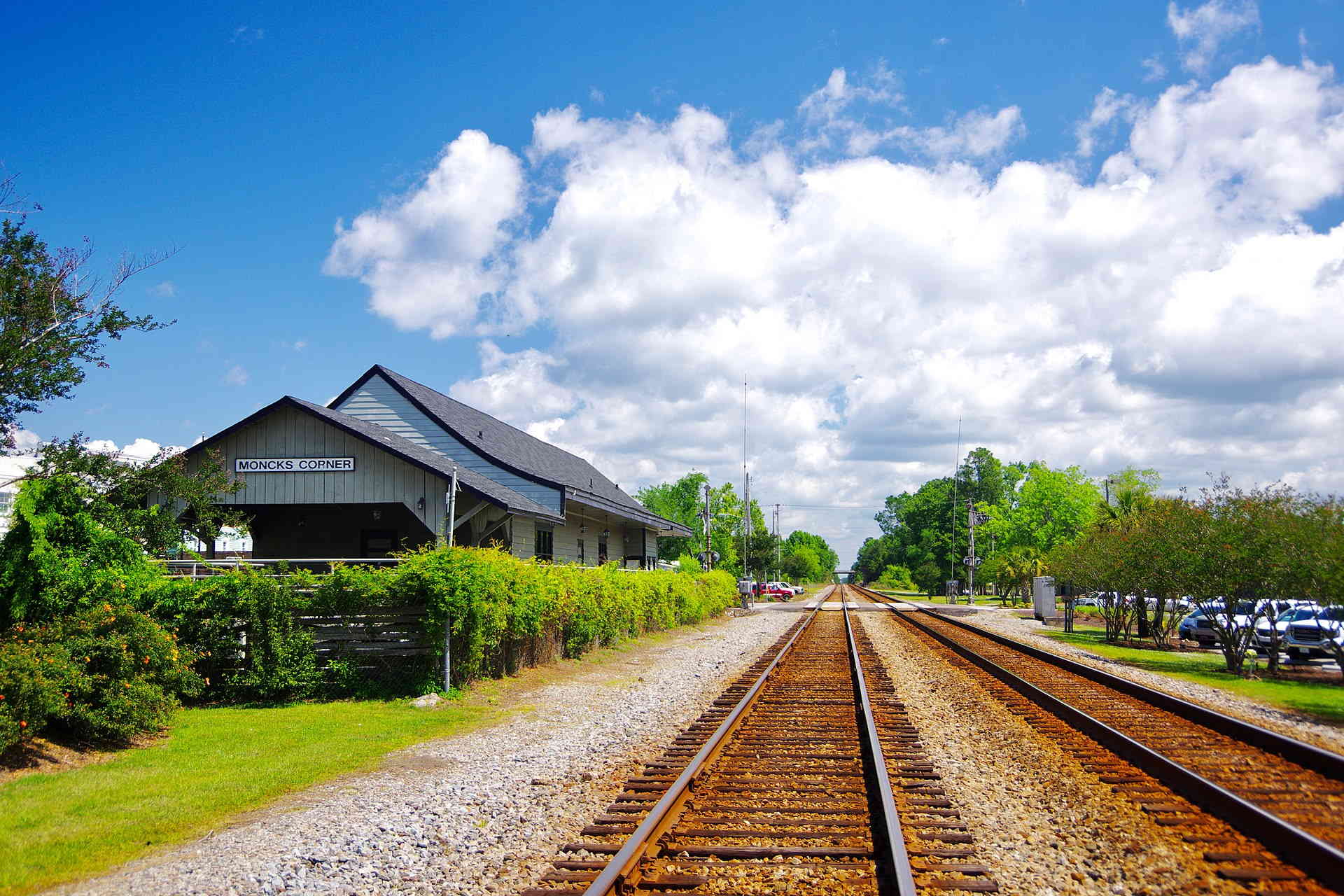 Moncks Corner is a small town approximately 36 miles north of Charleston. It has about 8,000 people, making it the perfect size for many families (not so little that there's no shopping, but not so big that you have to deal with congestion). If living in a beautiful, small town in sunny South Carolina appeals to you, read on - Moncks Corner might be the perfect place for you.
Even though Moncks Corner may be at the northern end of the Charleston metro area, this community often has a different vibe than the rest of the Charleston area. For example, Moncks Corner's homes are much more traditional and far less expensive than other parts of the Charleston metro area. A 1,500 square foot home might sell for around $200k-$250k. The more affordable housing makes this town an excellent choice for families. In addition to the homes themselves, it's not uncommon to see affordable listings for homes with large lots. Having one or two acres is not entirely unusual with properties in this general vicinity.
The other benefit of being in Moncks Corner is its proximity to Francis Marion National Forest and Lake Moultrie. If you enjoy boating, you could be minutes from the Hatchery Boat Ramp. Or, you can enjoy one of the beaches located on the lake. It's a fantastic way to cool off during a warm Charleston day!
Moncks Corner has some excellent dining choices as well. If you're looking for live music and BBQ, head to the very lovely Music Man's Bar-B-Que. You'll have fantastic food complete with live music (if you go at the right times, of course). Or, if you'd prefer something a little more low-key, try the Chill-n-Grill Cafe. They have some great burgers, fries, and practically everything else!
It's hard to beat Moncks Corner as a place to live in the Charleston area. With affordable housing, great food, and plenty of beautiful homes, many people love living in this little town. If you think Moncks Corner could be a good fit for you, please contact our Moncks Corner real estate agents, and we will be happy to help you find the best home that works for you!
Moncks Corner Listings
October 1, 2023
Contact Our Moncks Corner Real Estate Agents Today!